Product Description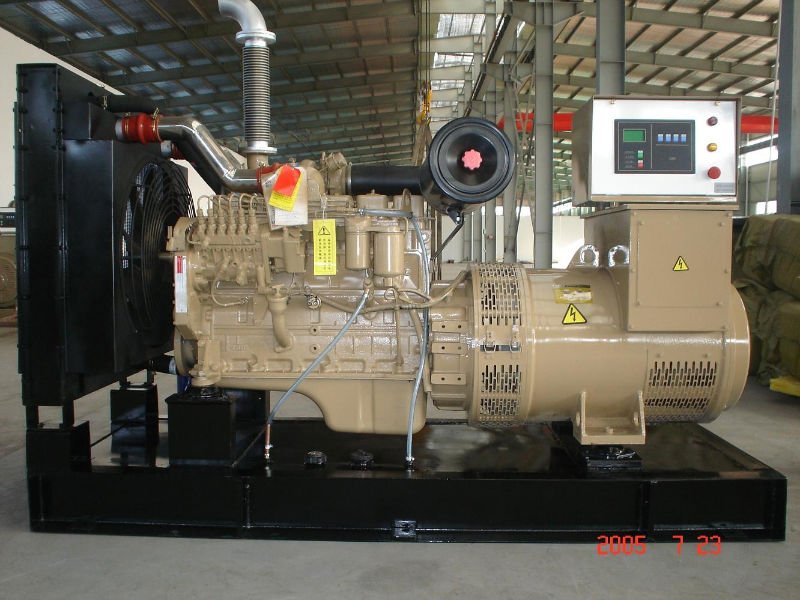 power plant
Genset Model

Prime Power

Standby Power

Engine Model

Fuel Consumption

(g/kwh)

Net Dimension

Net Weight

(kg)

KW

KVA

KW

KVA

ENC225

180

225

200

250

NT855-GA

≤214

3100*1000*1600 

2500

ENC250

200

250

220

275

NT855-GA

≤214

3100*1000*1600 

2550

ENC270

216

270

240

300

NT855-GA

≤214

3100*1000*1600 

2600

ENC300

240

300

270

337

NTA855-G1A

≤207

3100*1000*1600 

2650

ENC312

250

312

280

350

NTA855-G1B

≤210

3100*1000*1600 

2800

ENC350

280

350

300

375

NTA855-G2A

≤208

3100*1000*1600 

2850

ENC375

300

375

320

400

NTAA855-G7

≤206

3100*1000*1600  

2950

ENC400

320

400

350

437

NTAA855-G7A

≤206

3100*1000*1600 

3000

ENC450

360

450

400

500

KTA19-G3

≤205

3700*1400*2000 

3850

ENC500

400

500

440

550

KTA19-G4

≤203

3700*1400*2000 

3900

ENC562

450

562

500

625

KTAA19-G5

≤204

3700*1400*2300 

4200

ENC625

500

625

560

700

KTAA19-G6A

≤206

3700*1400*2300 

4250

ENC750

600

750

660

825

KTA38-G2

≤214

4600*1700*2500 

6800

ENC900

720

900

780

975

KTA38-G2A

≤215

4600*1700*2500 

6850

ENC1000

800

1000

860

1075

KTA38-G5

≤202

4900*1900*2500 

7750
Specifications: 1 Output range: 16kw to 1600kw 2 Available Engine: 3 Alternator model: a) Stamford\Leroy Somer\ENGGA\Branch Stamford and Branch Leroysomer 4 Small volume, light weight, low noise, low fuel consumption, water cooling with water tank and fan\air cooling 5 Key start / auto start 6 Monitoring meters and control switches 7 Protection provided for short, over-current, over-speed, high water temperature and low oil pressure 8 Soundproof / weatherproof canopy optional 9 Standard parts: industrial type silencers, exhaust pipes, flexible exhaust bellows, vibration-damping rubber, lead-acid batteries, connective cables, user manual and technical papers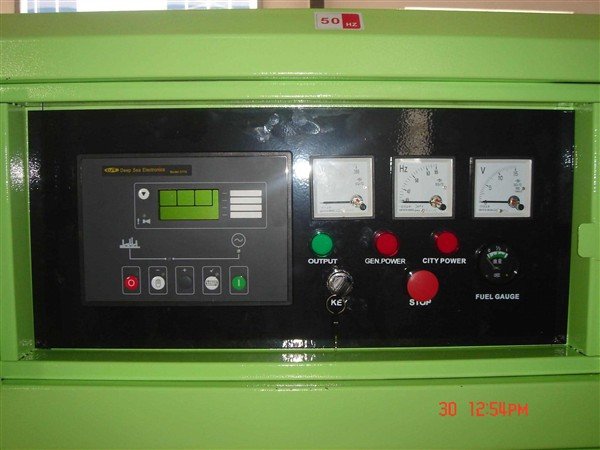 Control system: 1 a) Automatic alarm system: the unit has the acousto-optics alarm system and arrestor for any situation as the start defeat, the water is over temperature, the oil pulls down, over speed, over load and over current
   b) Operation display:
       i) Unit voltage, tri-phase load current and frequency display
       ii) Water temperature, oil pressure display
       iii) Fuel level, fuel temperature display
       iv) Audible and visual alarm lamps and buzzers
2 Starting system: DC alternator is used to start engine
3 Short circuit protection: MCCB air switch
4 Cooling system: combined cooling water tank fitted to meet the requirement of radiation at ambient temperature 40°C
5 Filter system: oil, fuel and air filter
6 Accessories: exhaust elbow, bellow, muffler Supply standard configure: a)
Diesel Engine
with all accessories, 3 filter, electric systems
b) Alternator
c) Steel structure d) Fan and water tank cooling system e) Flange connector
f) 12 / 24V starting motor and charge engine g) Air cleaner, fuel cleaner, oil cleaner h) On-board control panel i) MCCB air conservation switc j) 12 / 24V starting accumulator and Battery line k) Set shock absorber l) High-efficient silencer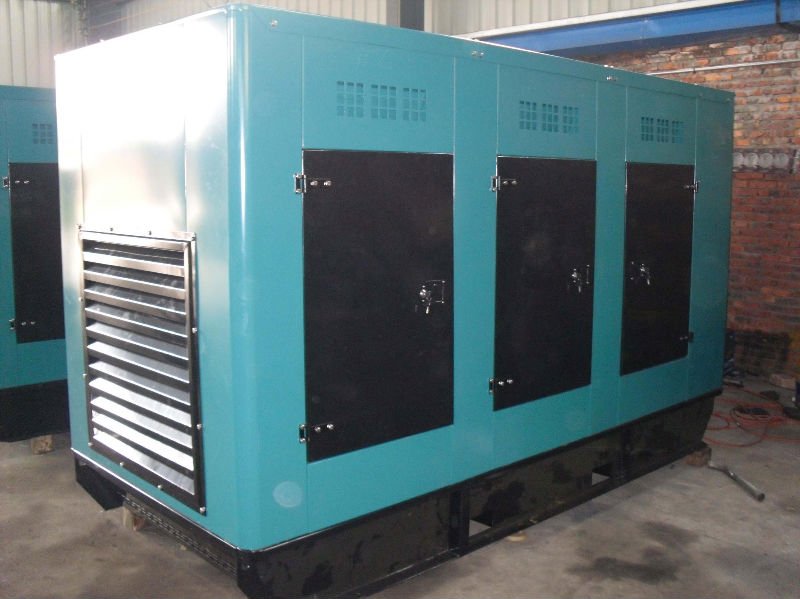 Contact us if you need more details on diesel genset. We are ready to answer your questions on packaging, logistics, certification or any other aspects about diesel engine generator、generator. If these products fail to match your need, please contact us and we would like to provide relevant information.
Product Categories : Ungrouped